I love doing Six Degrees of Separation, a monthly link-up hosted by Kate at Books Are My Favourite and Best. Each month a book is chosen as a starting point and linked to six other books to form a chain. A book doesn't need to be connected to all the other books on the list, only to the one next to it in the chain.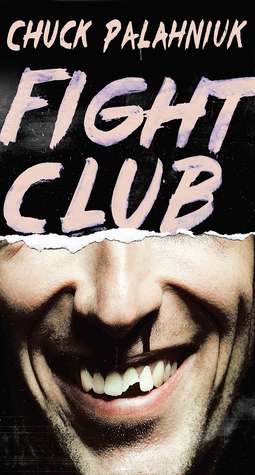 This month the chain begins with Fight Club by Chuck Palahniuk, a book I haven't read but it's about a club where men meet in the basement of bars and can fight 'as long as they have to'.
So I'm moving away from a club where men meet and fight to a club where women meet to exchange knitting tips, jokes, and their deepest secrets. It's The Friday Night Knitting Club by Kate Jacobs. I haven't read this book either. It seems as though they didn't do much knitting so maybe there was more 'natter' than 'knitting'. It sounds a bit too angst ridden for me and probably no more appealing than a fight club.
So, in a complete change of genre I'm moving on to crime fiction and my next link is to another use of wool in Dying in the Wool the first of Frances Brody's Kate Shackleton Mysteries, crime fiction set in Yorkshire in 1922, with flashbacks to 1916.  It's a post World War 1 crime novel, along the lines of Jacqueline Winspear's Maisie Dobbs and Carola Dunn's Daisy Dalrymple books, with an independent female amateur detective. Kate investigates the disappearance of mill owner Joshua Braithwaite who went missing after apparently trying to commit suicide.
Gallows View, the first Inspector Banks book by Peter Robinson, is also set in Yorkshire, where Alice Matlock, an old woman, living on her own, is found dead in her ransacked house in Gallows View, a row of old terraced  cottages. One of the suspects for her murder is a Peeping Tom who is targeting young, blonde women, following them as they leave the pub and then watching as they undress for bed.
There is also a Peeping Tom in Tit for Tat, one of the stories in Ian Rankin's collection of short stories, A Good Hanging. Rebus investigates a fire in a tenement in Edinburgh where John Brodie lives after a woman in a tenement opposite reported a Peeping Tom had been spying on her, aiming his binoculars towards her flat. He claims he was 'bird-watching'.
KateAtkinson has written four books about another character called Brodie – Jackson Brodie. My favourite of these books is the third one – When Will There Be Good News? It's set mainly in Edinburgh where Brodie, along with Detective Chief Inspector Louise Monroe, is involved in the search for a missing woman. It has the most complicated plot, with many twists and interlinking sub-plots (some with convenient coincidences) and I loved it.
Brodie is an ex-policeman and now a private investigator, as is  Daniel Hawthorne in The Word is Murder by Anthony Horowitz. This is a very clever and different type of murder mystery in which the author plays the part of himself helping Hawthorne to solve the murder of Diana Cowper who was killed on the same day that she had made arrangements for her funeral. I was totally unable to solve the mystery, the clues were all there, but I was so involved in sorting out what was real and what wasn't and enjoying the puzzle that I completely missed them.
This month my chain has travelled from America to the United Kingdom, connected by clubs, wool, settings in Yorkshire, Peeping Toms, characters called Brodie and ex-policemen turned private investigators.
Next month (2 March) the chain will start with The Arsonist by Chloe Hooper.