WWW Wednesday is run by Taking on a World of Words.
The Three Ws are:
What are you currently reading?
What did you recently finish reading?
What do you think you'll read next?


I'm currently reading: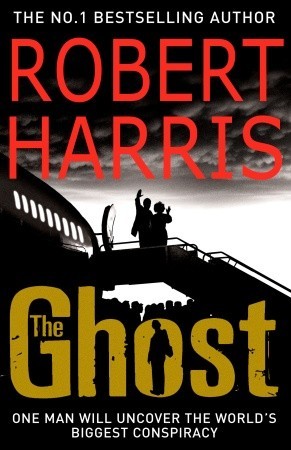 The Ghost by Robert Harris. I quoted the opening paragraph and synopsis in yesterday's post. It's a political thriller with an anonymous narrator who is the 'ghost' or rather a ghostwriter employed to write the autobiography of Adam Peter Benet Lang, recently retired prime minister of Great Britain. And he has a month to do it, or rather complete the manuscript started by his predecessor McAra, Lang's assistant who was found dead, drowned, after falling overboard on the ferry to Martha's Vineyard.
The film, The Ghost (in the UK)/ The Ghost Writer (in the US) is an adaptation of this book, with Ewan McGregor playing the part of the unnamed ghostwriter.
I'm also reading Timekeepers by Simon Garfield, a book of short essays on different aspects of time. It's full of facts, but still easy reading written in an entertaining style. But so far I'm finding it 'interesting' rather than 'fascinating'.
I've recently finished:  
Now We Shall Be Entirely Free by andrew Miller. See this post for my review – historical fiction set in 1809 Captain John Lacroix, home from Britain's disastrous campaign against Napoleon's forces in Spain.
My next book could be:
Although I have several books in mind to read next, it will most probably be Tombland by C J Sansom, which is to be published tomorrow. It's the 7th book in his Shardlake series.
Synopsis:
Spring, 1549.
Two years after the death of Henry VIII, England is sliding into chaos…
The nominal king, Edward VI, is eleven years old. His uncle Edward Seymour, Lord Hertford, rules as Protector, presiding over a collapsing economy, a draining, prolonged war with Scotland and growing discontent amongst the populace as the old religion is systematically wiped out by radical Protestants.
Matthew Shardlake, meanwhile, is a lawyer in the employ of Lady Elizabeth, the old King's younger daughter. The gruesome murder of Elizabeth's distant relative Edith Boleyn soon takes him and his assistant Nicholas Overton to Norwich where he is reunited with Overton's predecessor Jack Barak. As another murder drags the trio into ever-more dangerous waters, Shardlake finds his loyalties tested as Barak throws in his lot with the exploding peasant rebellion and Overton finds himself prisoner in Norwich castle.
Simultaneously, Shardlake discovers that the murder of Boleyn may have connections reaching into both the heart of the rebel camp and of the Norfolk gentry…
Have you read any of these books?  Do any of them tempt you?