I haven't been writing many blog posts recently for a number of reasons – one being the length of some of the books I'm reading.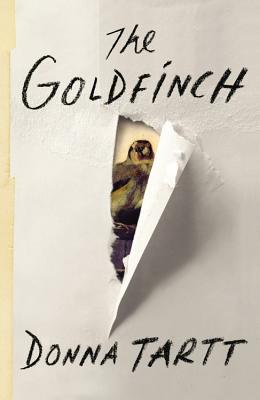 Donna Tartt's The Goldfinch for example at 771 pages is not a quick read. I'm nearing the end on page 623, but even so my Kindle tells me that it will take me another 2 hours and 38 minutes to finish the book. I'm not sure I really like this feature, maybe it sounds better saying I've read 81%, or that I have 148 pages left to read! I began to think this book was too long ages ago, with too much description and too many minor characters, but then I come across sections that have me gripped and wanting to carry on regardless. So, I will be glad to finish it – the story could really have been over pages ago!
One of the other books I'm reading is also long at nearly 600 pages. This is non-fiction, though, and I'm deliberately taking it slowly, reading short sections most days. It's In Our Time edited by Melvyn Bragg, which has episodes from his radio programmes – a selection from several hundred episodes broadcast over eleven years. It's ideal for anyone, who like me, likes to read a wide variety of subjects. It covers such a wide range of subjects, such as The Field of the Cloth of Gold in 1520, programmes about Darwin, The Peasants' Revolt in 1381 (I haven't got to this chapter yet), programmes about the Origins of Mathematics, and Anti Matter, Shakespeare's Language and J S Mill to mention just a few. My copy is a hardback book, which is a pleasure to read – even if a little heavy to hold, so I can't read it in bed. I have no idea how long it will take me to finish it, but in contrast to The Goldfinch, I'll be sorry when I reach the end.
I entered the Classics Club Spin, which gave me Gulliver's Travels to read by the beginning of October. But, I've not even started it yet and can't see myself reading it soon. I keep getting distracted by other books and wanting to read anything but Gulliver's Travels. I've decided that it's reading to 'deadlines' that is my problem – I don't like it. Reading is my hobby, something I choose to do in my own time and at my own pace. I occasionally accept review books (and currently I have some still to write about), but I've come to the conclusion that this is not a good thing for me to do – so from now on (when I've completed the books I've accepted) I'm not going to accept any more books for the foreseeable future.
As always I keep looking at my TBRs – those books that I've had for a while (years for some of them) and I find myself itching to read them. So this morning whilst my Kindle was re-charging I got Wycliffe and the House of Fear down off the shelves and began that. I think it's just starting to rain so I'm going to get back to it this afternoon (and maybe read a bit of The Goldfinch too).