This Week in Books is a weekly round-up hosted by Lypsyy Lost & Found, about what I've been reading Now, Then & Next.
A similar meme,  WWW Wednesday is run by Taking on a World of Words.
Now: I'm currently reading two books from my TBR shelves:
Victoria: a Life by A N Wilson. I've been meaning to read this book for a couple of years and watching the BBC's version of Daisy Goodwin's Victoria made me get this down from the shelves and start reading. My copy is a hardback book, long (over 650 pages) and rather awkward and heavy to hold so I'm taking my time reading it in short sections.
I'm also reading  The Other Side of the Bridge by Mary Lawson, a novel of jealously, rivalry and the dangerous power of obsession. Looking through my TBR shelves this one caught my eye. I've only read a few chapters and it's looking good.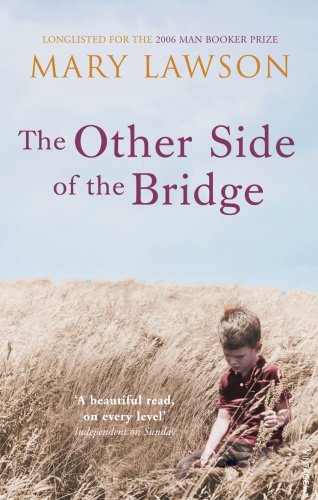 Blurb:
Two brothers, Arthur and Jake Dunn, are the sons of a farmer in the mid-1930s, when life is tough and another world war is looming. Arthur is reticent, solid, dutiful and set to inherit the farm and his father's character; Jake is younger, attractive, mercurial and dangerous to know – the family misfit. When a beautiful young woman comes into the community, the fragile balance of sibling rivalry tips over the edge.
Then: I've recently finished reading Birdcage Walk by Helen Dunmore, her final novel. My review will follow soon.
Blurb:
It is 1792 and Europe is seized by political turmoil and violence.

Lizzie Fawkes has grown up in Radical circles where each step of the French Revolution is followed with eager idealism. But she has recently married John Diner Tredevant, a property developer who is heavily invested in Bristol's housing boom, and he has everything to lose from social upheaval and the prospect of war.

Diner believes that Lizzie's independent, questioning spirit must be coerced and subdued. She belongs to him: law and custom confirm it, and she must live as he wants.

But as Diner's passion for Lizzie darkens, she soon finds herself dangerously alone.

Weaving a deeply personal and moving story with a historical moment of critical and complex importance, Birdcage Walk is an unsettling and brilliantly tense drama of public and private violence, resistance and terror from one of our greatest storytellers.
Next:  The Skeleton Road by Val McDermid, the third Karen Pirie novel. See the blurb and opening paragraph in my post yesterday.
Have you read any of these books?  Do any of them tempt you? And what have you been reading this week?