Every Tuesday Diane at Bibliophile by the Sea hosts First Chapter First Paragraph Tuesday Intros to share the first paragraph sometimes two, of a book that she's reading or planning to read soon.
My opener this week is a book I've borrowed from the library, The Quarry by Iain Banks: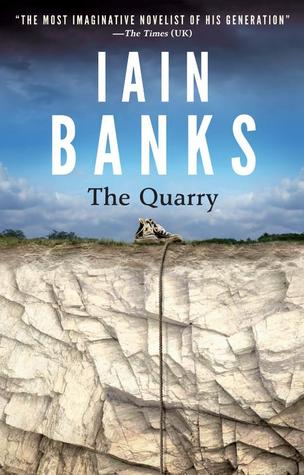 Most people are insecure, and with good reason. Not me.

This is probably because I've had to think about who I am and who I am not, which is something your average person generally doesn't have to do. Your average person has a pair of parents, or at least a mother, or at least knows roughly where they fit into all that family business in a way that I, for better or worse, don't. Usually I think it's for the better, though sometimes not.
These first two paragraphs certainly make me want to read on – where does this person fit into the picture?
Blurb:
Kit doesn't know who his mother is. What he does know, however, is that his father, Guy, is dying of cancer. Feeling his death is imminent, Guy gathers around him his oldest friends – or at least the friends with the most to lose by his death. Paul – the rising star in the Labour party who dreads the day a tape they all made at university might come to light; Alison and Robbie, corporate bunnies whose relationship is daily more fractious; Pris and Haze, once an item, now estranged, and finally Hol – friend, mentor, former lover and the only one who seemed to care.
But what will happen to Kit when Guy is gone? And why isn't Kit's mother in the picture? As the friends reunite for Guy's last days, old jealousies, affairs and lies come to light as Kit watches on.
Would you read on?