I saw this meme on Annabel's blog. I've done variations on this theme before, but this time you  spell your blog's name by using book titles from your TBRs that begin with each letter. This meme was created by Fictionophile – sorry I didn't know this when I first wrote this post!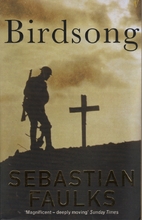 B is for Birdsong by Sebastian Faulks
O is for On Beulah Height by Reginald Hill
O is for Of Human Bondage by W Somerset Maugham
K is for King Solomon's Carpet by Barbara Vine
S is for Schindler's List by Thomas Keneally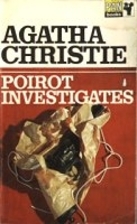 P is for Poirot Investigates by Agatha Christie
L is for Letters from Skye by Jessica Brockmole
E is for End in Tears by Ruth Rendell
A is for Arms and the Women by Reginald Hill
S is for Small Wars by Sadie Jones
E is for Every Man for Himself by Beryl Bainbridge
I love looking through my TBRs and deciding what to read next. But the only thing is I keep changing my mind!
What do you think – which one should I read first?