Simon T at Stuck in a book developed this meme. Other people have since done it, so I thought I'd do it too.  It's a development of the ten random things about yourself type of meme.  Here's how to do it…
1.) Go to your bookshelves…
2.) Close your eyes. If you're feeling really committed, blindfold yourself.
3.) Select ten books at random. Use more than one bookcase, if you have them, or piles by the bed, or… basically, wherever you keep books.
4.) Use these books to tell us about yourself – where and when you got them, who got them for you, what the book says about you, etc. etc…..
5.) Have fun! Be imaginative. Doesn't matter if you've read them or not – be creative. It might not seem easy to start off with, and the links might be a little tenuous, but I think this is a fun way to do this sort of meme.
6.) Feel free to cheat a bit, if you need to…
I read Annabel's post at Gaskella and have copied her method of using a random number generator to pick books from my LibraryThing catalogue, because most of my books are still in boxes after moving house in December. Like Annabel, if I couldn't think of anything to say about the books – I moved to the next one down the page.
1.Purple Hibiscus by Chimamanda Ngozi Adichie. I bought this about 18 months ago after reading Half of a Yellow Sun. I can't believe I haven't read it yet, because I thought Half of a Yellow Sun was such a great book, emotional without being sentimental and factual with being boring. These books are about Nigerian history from a personal viewpoint. I haven't read much African literature apart from Chinua Achebe's Things Fall Apart, Wole Soyinka's play Madmen and Specialists and Jack Mapanje's poetry. I must make time this year to read Purple Hibiscus.
2.
The next book the random generator threw up is Through the Looking Glass by Lewis Carroll, an all-time favourite of mine. My copy was either a birthday or Christmas present from my Great Aunty Sally when I was I don't know how old. I've read it many times since then. It has the Tenniel illustrations and it may be the book that my love of words stems from. I remember learning and reciting the Jabberwocky as I enjoyed the sounds, without understanding exactly what it means:
Twas brillig and the slithy toves
Did gyre and gimble in the wabe;
All mimsy were the borogroves,
And the mome raths outgrabe.
3. Rococo to Revolution: Major Trends in Eighteenth Century Painting by Michael Levey
I bought this book several years ago when I was visiting an art gallery (I forget which one or when it was). I haven't read it but have just looked at the paintings. I know very little about that period in art – maybe that was why I bought the book  to learn about it, or maybe I liked the paintings. When I've unpacked it I must look at this one to remind myself why I have it.
4. Gentlemen and Players by Joanne Harris
I bought this about three years ago in a 3 for 2 at Waterstones. It was the first book by Joanne Harris that I've read and I was bowled over by it. Set in a private school, it's a novel of mystery and suspense, told from two characters' point of view. There are plenty of twists and turns and although I began to guess the outcome before the end it was not disappointing. A study in obsession and revenge.
5. Sense and Sensibility by Jane Austen
I'm glad the random number threw up this book because Jane Austen is one of my favourite authors, although this is not my favourite book by her – that is Pride and Prejudice. I've had this copy for many years. It's one of a box set, along with Pride and Prejudice and Emma.
6.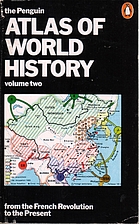 The Penguin Atlas of World History: Volume 2: From the French Revolution to the Present
I've had this book for years. I bought it in a secondhand bookshop because I love history and this is a nice compact book packed with information and lots of maps.
7. Jamie's Kitchen by Jamie Oliver
I have unpacked some of my cookery books including this one. It's a big book with beautiful full page colour photos. I have most of Jamie Oliver's books and have watched all of his TV programmes. Jamie's Kitchen was a Channel 4 series about the restaurant he set up to train 15 unemployed kids. The profits from the restaurant were used to send the kids on scholarships with the best chefs around the world. The book gives different cooking methods and lots of recipes. I don't think I've actually cooked any of these recipes – my favourite book of Jamie's is Jamie At Home – I've cooked quite a lot from that book.
8. The Hours of the Night by Sue Gee
I bought this book because I'd read and enjoyed Sue Gee's Mysteries of Glass. I have read it but have very little memory of it. Even reading the reviews of it on  Amazon doesn't really bring it back to me, apart from its setting on the Welsh Borders. I only gave it three stars in my LT catalogue,  I think Mysteries of Glass is much better.
9. Titus Groan by Mervyn Peake
This is book one in Peake's Gormanghast trilogy.
I  first read this when I was a student many years ago. I knew nothing about it and had just picked it off the library shelves based on the title alone. I loved it. I suppose it's a gothic novel, strange and wonderful, full of bizarre and grotesque characters, set in a the castle of Gormenghast, a place with its own rituals and traditions. I couldn't wait to read on – fortunately the library had all three books and I read them avidly. Some years ago it was dramatised on TV and that is when I bought my own copies of the books.
10. Ripley Under Water by Patricia Highsmith
I bought this for 10p in a secondhand bookshop about two years ago. I
haven't read it yet. It's number 5 in the Ripley crime fiction series and I thought I'd read the earlier novels first and I keep meaning to look out for the first one – The Talented Mr Ripley. I listened to a dramatisation of the first book last year on BBC Radio 4's The Saturday Play and then missed the following episodes.
Those are my ten random books and I think they're fairly representative of my books, fiction and nonfiction, both old and new.